Orthokeratology In Melbourne
Sleep to See with Orthokeratology Lenses.
Orthokeratology, or Ortho K, or OK is a method that uses a custom made lens while you sleep to reshape the cornea. This corrects your vision so that you do not have to wear glasses or contact lenses during the day. This means that you can go about your daily routine without having to deal with glasses or contact lenses.
Unlike laser eye surgery, Ortho K is reversible and non-invasive.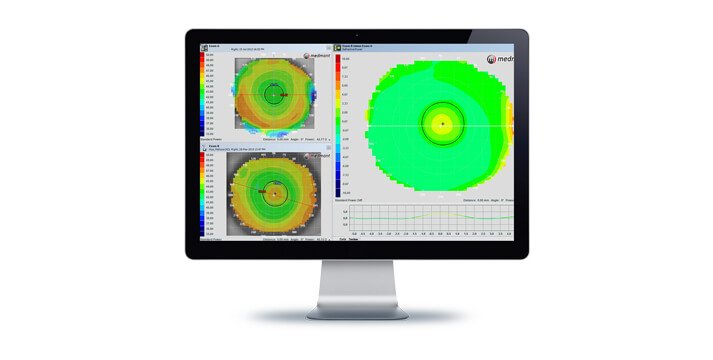 Your journey to becoming free from glasses or daytime contact lenses starts with a consultation with one of our optometrists.
During this Ortho K appointment we use state of the art Corneal Topography (mapping) technology to measure the exact shape of your cornea.
By mapping the surface of your eye, we can then tailor the Ortho K lens specifically for you, creating a bespoke lens which will gently reshape the cornea with the aim of achieving maximum improvement of your vision.
ORTHO K IS A SAFE, NON-SURGICAL TREATMENT THAT USES PRECISE, SPECIALLY SHAPED CONTACT LENSES TO TREAT MANY COMMON EYE CONDITIONS
MYOPIA
If you are myopic (short-sighted), the lenses will gently flatten the central cornea and steepen the peripheral cornea in order to correct the refraction.
PRESBYOPIA
If you are presbyopic (blurred near-vision), the lenses work by steepening the central cornea and flattening the peripheral cornea
HYPEROPIA
If you are hyperopic (long-sighted), the lenses will gently steepen the central cornea and flatten the peripheral cornea in order to correct the refraction.
ASTIGMATISM
If you are astigmatic (deviation of spherical curvature), the bespoke, toric ortho k lenses can be designed to correct vision distortion in vertical and horizontal directions.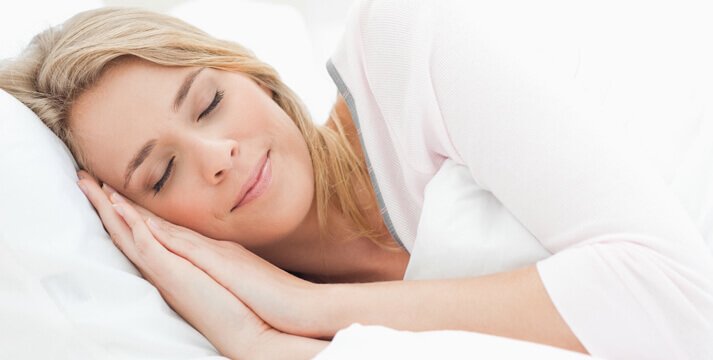 With Ortho K you don't need to wear glasses or daytime contact lenses.
All that is required is a good night's sleep while wearing your lenses and your vision will be clear due to the reshaping of your cornea by the Ortho K Lenses.
This is why we say sleep to see!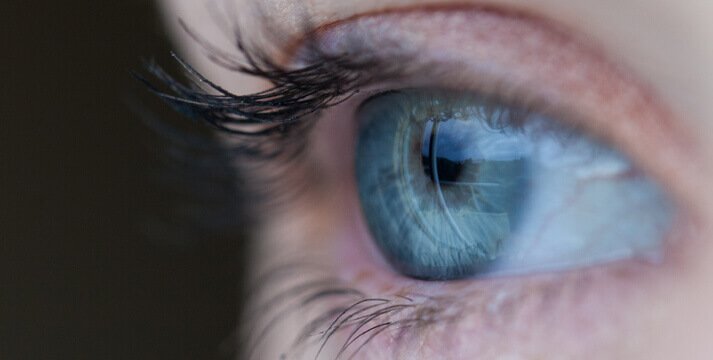 Ortho k lenses improve your vision after first night of wear.
During the first week that you wear your lenses you will notice the quality of your vision improving as the quantity of correction increases.
By the first week your vision will have improved significantly (around 50-70% correction) and, in many cases, perfect or near perfect vision is achievable by the first or second week.
Why Ortho K?
A safe alternative to Laser Eye Surgery.
We are dedicated to improving vision through Ortho K. Our optometrists are experienced Orthokeratologists and we have the technology to ensure your Ortho K lens is tailored to ensure the best possible vision for your prescription.

Here are a few reasons why Ortho K may be the right choice for you:

No need for glasses
No need for contact lenses during the day
Great for people who play sports
Great for people who enjoy swimming or water-based activities
Great for people who have dry eye conditions
Alternative to Laser Eye Surgery
Adaptable to changing prescriptions
No more eye irritation related to contact lens wear
Rigid Gas Permeable lenses allow the eyes to breathe while you wear them
Reduces the progression of Myopia
We have four locations around Victoria. You can book by phone, email or directly with our member optometrists.